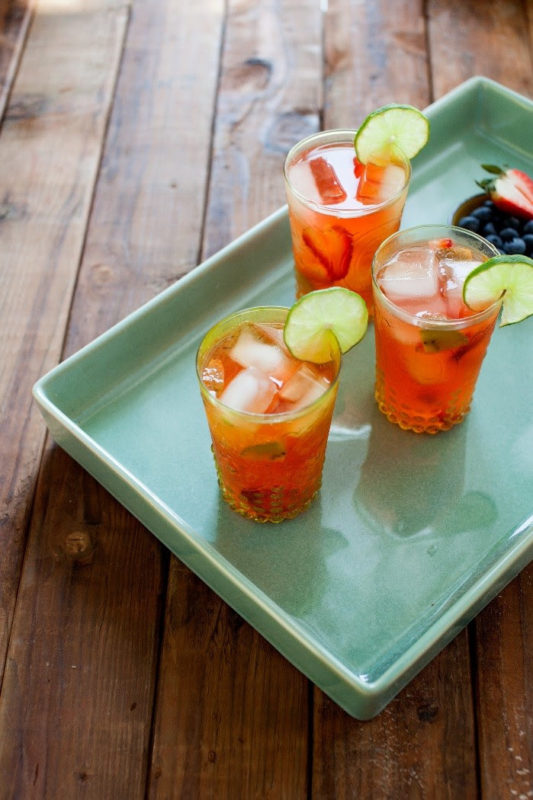 The weather is still warm here so today I'm sharing a quick, easy and delicious recipe to cool you off. This is made with fresh fruit and a touch of honey! It's light, refreshing and the perfect way to cool you off. We like to make this in a big pitcher, keep it in the fridge, and drink it throughout the day.
Fruity Fresh Mocktail
Ingredients:
Strawberry Lemonade
Touch of Honey
Cut strawberries, blueberries, kiwi, lime
Directions:
Crush fruit into bite sized pieces; add to a glass with ice.
Add Strawberry Lemonade and honey.
Stir and add straw.