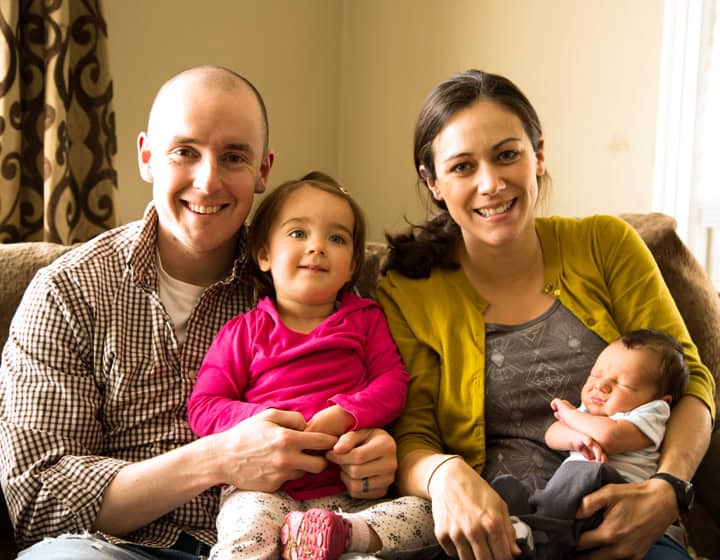 Hi there! My name is Polly and I blog over at Thriving Home with my friend good friend, Rachel. I'm excited that Jane has given me the chance to share a bit about our blog, as well as some of our favorite make-ahead recipes. If you swing by Thriving Home, you will find that we write primarily about:
healthy, family-friendly recipes
all-natural health recommendations and tips
kid ideas and Christian parenting resources
DIY projects and tips to save you time and money
Because our most popular post in 2013 was 60+ Healthy Freezer Meals for Busy Moms, today I want to share some of these with you–specifically a few of my favorite healthy breakfast recipes. When I became a mom 2 1/2 years ago, the prep time I had for meals quickly diminished–even more so now that I have two. Since I am a person who NEEDS my breakfast, I searched high and low for breakfast ideas that were healthy, filling (um, hello–nursing mom here!) and of course, tasted good. I'm also a huge fan of making double batches of things and freezing them for future mornings. Here are my favorite breakfast recipes that meet all of these criteria. Enjoy!
These muffins are moist, delicious with a cup of coffee and are even packed with nutrition. I have made countless double batches of these over the past few years. They are sweet but not too sweet for the morning. Just enough to have you coming back for more.
Oh how I love baked oatmeal. Love it. I love that I can stick to the basic recipe or modify it in so many ways (like Brownie Baked Oatmeal and Peanut Butter Banana Oatmeal). This breakfast recipe is one of those that you can throw in random things that you have on hand. I've been known to add peaches, pears, raisins, dried cherries, walnuts, pecans, flax seed, wheat germ, and even shredded zucchini or pumpkin puree. I've yet to meet a person who didn't like this recipe.
My husband needs quick, hardy breakfasts that he can take in the car with him on the way to work. Savory Breakfast Muffins fit the bill and are his absolute favorites. They are a cornbread-type muffin with meat, eggs, cheese and even vegetables in them. I make a big batch and freeze them in freezer bags. Its another one of those recipes that can adapt easily to what you have on hand. I've used ham instead of breakfast sausage before and thrown in some random veggies like spinach or green onions.
For more recipes like these and other helpful resources for your home and kids, you can keep up with Thriving Home on our Facebook Page, weekly email, or twitter.
About Polly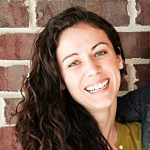 In addition to writing for Thriving Home, Polly works part time in the 20-somethings ministry at her church. When she's not busy with her two kids or part time job, she can be found thrift shopping, baking (or "destroying her kitchen" as her husband refers to it), crafting, or spending time outdoors. She has a knack for photography and continues to learn and grow in her graphic design skills. You can follow Polly on Pinterest, Google+, or Facebook.