Creamy yogurt combined with fresh fruit and crunchy granola
makes the perfect wholesome treat!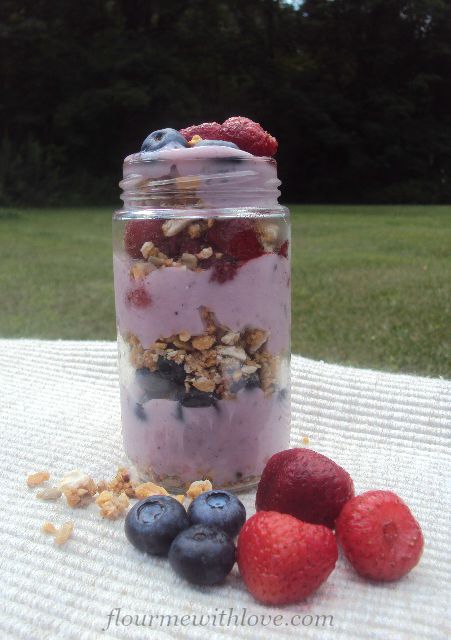 School is in full swing, and even though the kids are out of the house during the day, I'm still quite busy. With extracurricular activities, the schedule during the week can get crazy. So I've been trying to come up with some treats that allow the kids to get something quick and delicious into their bellies just in case we're short on time. These parfaits are filled with creamy yogurt which provides some protein, and granola so they get a little bit of carbs too. I've made these ahead of time, put them in the fridge, and let them grab one when they came home. They're the perfect after school treat to enjoy!
Yogurt Parfaits
2017-10-05 11:32:04
Ingredients
1 (6 ounce) flavor of yogurt
1/4 C fresh blueberries
1/4 C fresh strawberries, cleaned and diced
3-4 tbsp. crunchy granola
Instructions
Spoon one tablespoon of granola into a jar
Spoon in 1/3 of the yogurt
Add the fresh blueberries
Sprinkle on another tablespoon of granola
Layer on 1/3 of yogurt
Add the fresh strawberries
Spoon in the remaining yogurt
Top off with the remaining granola
Serve and enjoy!
Make Ahead Meals For Busy Moms http://www.makeaheadmealsforbusymoms.com/